7 Nights Baleric Islands Cruise with Costa Fascinosa 2018
Cruise Line
Costa Cruises
Ship Name
Costa Fascinosa
Departure Port
Savona ,Italy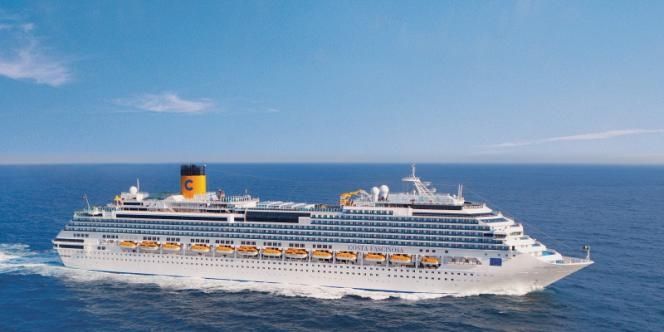 Date
Port Name
Departure Time
Arrival Time
27 May 2018 Sunday
Savona ,Italy
17.30
| | |
| --- | --- |
| | Overlooked by the imposing fortress of Priamar, the port city will welcome you to the Riviera di Ponente, with its celebrated seaside resorts. |
28 May 2018 Monday
Naples , Italy
20.00
13.30
| | |
| --- | --- |
| | While Milan may be home to all things chic, Florence to all that is worthy in art and Rome to hisrical grandeur, Naples can outdo them all in one count with its sheer 'Napoletanità'!Naples offers a mix of breathtaking beauty and a strong sense of life being lived to its limits. Squeezed between Vesuvius, Europe's second-largest active volcano on one side and the sulphurous springs and boiling mud pools of the Flegrean fields on the other, Naples and its famous blue bay is a 'must-see' city along your cruise vacation. |
29 May 2018 Tuesday
Palermo, Italy
18.00
09.00




Palermo is the capital of the Italian island, Sicily, an island renowned as a vacation destination due to its great beauty and historical significance. Once an important Mediterranean centre, Palermo still displays the grandeur of its former greatness.





Large, spacious and colourful, Palermo is set on the plain of Conca d'Oro (Golden Shell) between two magnificent headlands. The area has been dominated by many civilisations over the centuries, including the Romans, Carthaginians, Byzantines, Greeks, Arabs, Normans, Swabians and the Spanish. Thanks to its eclectic past, Palermo offers an intriguing mix of cultures.




30 May 2018 Wednesday
At Sea
This is the time to personalize your cruise experience

—y

ou can participate in any or all the activities scheduled onboard or do nothing more strenuous than lift an umbrella drink while reading a book poolside.





31 May 2018 Thursday
Ibiza, Spain
Gece 2
09.00
| | |
| --- | --- |
| | The culture and style of Ibiza is as varied as its pronunciation ("e-vee-tha" or "e-bee-tha" or "e-bee-zha," depending on where you're from). And you'd be hard-pressed to find such a cosmopolitan mix outside Paris or Manhattan. Ibiza attracts all sorts of people with its vibrant nightlife, gorgeous beaches and perfect Mediterranean climate. |
01 June 2018 Friday
Palma De Mallarco , Spain
19.00
09.00




The city of Palma belongs to Mallorca, the largest of Spain's Balearic Islands.Palma's beautiful scenery, mild climate and ample holiday accommodation have made the island into a major European tourist destination.Families should not miss Marineland, a wonderful aqua park complete with dolphin and seal shows as well as a fantastic aquarium.Seeking a truly unforgettable and magical vacation experience? The concert staged in Palma's mysterious Dragon's Caves on the largest underground lake in the world will be hard to beat.







 


02 June 2018 Saturday
Barcelona
14.00
08.00
| | |
| --- | --- |
| | Barcelona is located in the northeastern part of the country, 90 miles south of the French border. People from all around the world enjoy visiting this city for its individuality, cultural interest and physical beauty. When Hans Christian Andersen visited in 1862, he remarked that Barcelona was the "Paris of Spain." You're likely to agree. The city is a major cultural center with a fascinating history. Everywhere are archives, libraries, museums and buildings of interest - plus superb examples of modernist and Art Nouveau décor and architecture. |
03 June 2018 Sunday
Savona ,Italy
08.30
| | |
| --- | --- |
| | Overlooked by the imposing fortress of Priamar, the port city will welcome you to the Riviera di Ponente, with its celebrated seaside resorts. |